Grosser Garten: An oasis in the city centre
Located in the heart of Dresden, the Grosser Garten is a popular place in which to relax, play sport and spend quality time with the family. The 147 hectares of park laid out in the baroque style have multiple pleasant surprises in store. The best way to acquaint yourself with them is on the Parkeisenbahn miniature railway. The steam locomotives Moritz and Lisa ply 7.2 kilometres of track, dropping off and picking up passengers at five stations serving the various sights and attractions, including the Carolaschlösschen restaurant, the stately Palais and the Mosaikbrunnen (Mosaic Fountain).
Barockgarten Großsedlitz: Welcome to France and Italy
Großsedlitz was originally built by Graf von Wackerbarth as a retirement home, and its grounds were subsequently developed by Augustus II the Strong into the baroque garden we see today – a unique blend of French (i.e. Versailles) and Italian landscaping. Perhaps its most famous feature are the orangeries in which the bitter orange trees were cultivated prior to their transfer earlier this year to the Zwinger Palace in Dresden – a story we reported on a few days ago.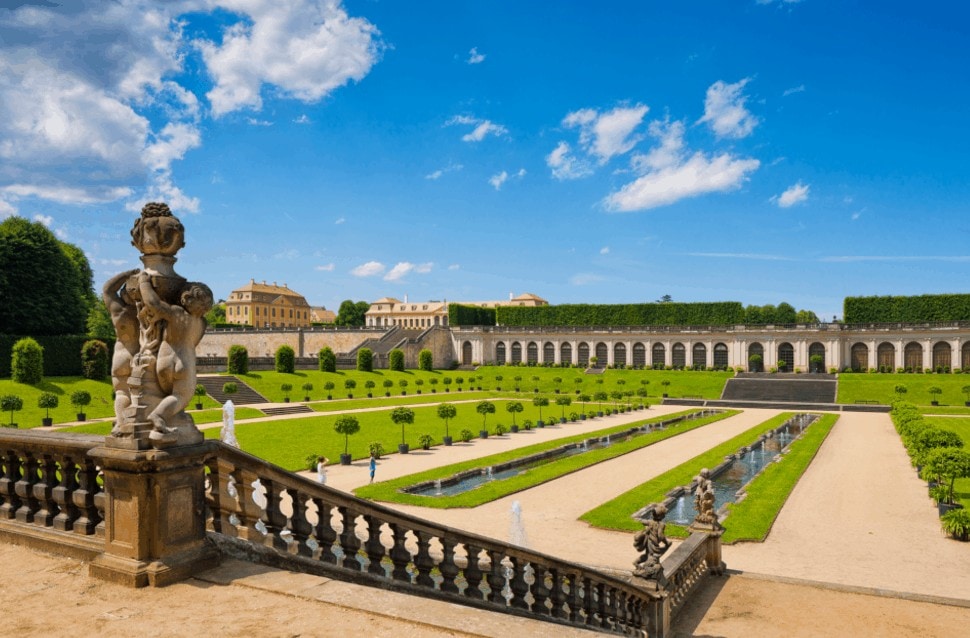 Alaunpark: The other side of Dresden
One thing you won't be at Alaunplatz (better known as Alaunpark), and that's bored. The younger generation in particularly love this green space in the middle of Dresden Neustadt. Whether you're there for a coffee at sunrise, for slacklining in the afternoon or for an evening stroll, there is something going on at every hour of the day.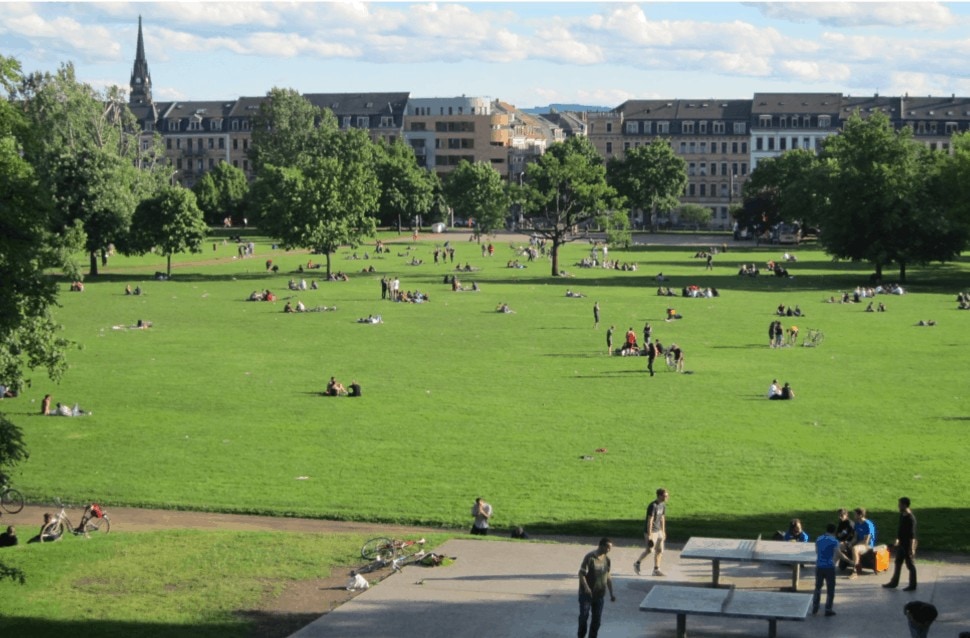 Schloss & Garten Pillnitz: A touch of Asia in Dresden
If you had been Augustus's female consort, Lustschloss Pillnitz would have been your domain. The grounds of this country retreat once used for tournaments and festivals are now best known for their touch of Asian flair. Approximately 15 kilometres from the city centre, Pillnitz castle with its gardens is perfect for a day trip. The paddle steamers of the Sächsiche Dampfschiffahrt (Saxon Steamship Company) make the return journey from the Terrassenufer embankment to Pillnitz several times a day – an experience in itself.
Rosengarten: The sheer variety of a flower
Situated at Carusufer on the banks of the River Elbe, the Rosengarten is a popular excursion destination for young and old. Around 120 different varieties of rose grow in this park. It borders a miracle that so many ancient ones have survived. The partial destruction of the garden in the Second World War and the subsequent cultivation of vegetables in the post-war years almost spelt the end for its diversity.