The internet on tap
5G brings data speeds of up to 100Mbit/s, meaning internet in real time. This makes it easy to transfer essential calculating operations to the cloud. Smartphone design of the future is one of the best-guarded company secrets of manufacturers. But one thing is clear: with 5G technology, smaller computers can be installed in many more places.
The waiting is over…
That micro delay – the technical term being 'latency' – is a thing of the past, as are those agonising minutes spent staring at a buffering screen. With a 5G connection, even films in HD quality can become available in just a few moments. It's like a fixed line to the internet. The word 'download' could soon become as passé as 'data highway' or 'floppy disk'.
… as are traffic jams and parking problems
The car of the future will drive itself. To do so, it will require speeds of approximately 1 gigabyte of data per minute, but with 5G, that should not be a problem. Networked cars will optimise their routes and no longer need traffic lights. They will park independently, using the available space optimally. The technology could provide solutions to congestion in cities and to other sources of irritation for road users.
Everything is connected
IoT (Internet of Things) denotes a system in which devices are networked with each other. From the TV and the lights in your living room to the kitchen and the front door, appliances will talk to each other. We already have smart home technology today: 5G is the logical next step. Eventually, billions of devices will be networked worldwide – not just mobile phones but also truck tyres that alert the driver when they lose pressure.
Production will be self-managing
5G also means the arrival of Industry and Agriculture 4.0. The new standard completely transforms factories, with robots working autonomously, machines learning from each other and the monitoring and adjustment of production processes taking place in real time. For example, Volkswagen is planning its own 5G campus networks. Using drones and networked sensors, the irrigation needs and ripeness of crops can be determined more efficiently. Even the cowshed will be digitised. Agriculture is at last becoming a hi‑tech industry. So as the first 5G masts go up, it will be time to say goodbye to one or two clichés about conveyor belts and hay bales.
The internet as a life saver
Telemedicine does not necessarily mean remote diagnosis, such as signing someone off from work via WhatsApp. Fast data transfer can most definitely save lives. 5G technology enables doctors to contribute remotely to a procedure in an operating theatre. Indeed, treatment can start as soon as the patient is in the ambulance. 5G will also allow access to medical professionals for populations in regions that are otherwise cut off from civilisation.
Superior gaming
Candy Crush on the phone will not change, but over and above that, 5G technology also offers gamers new possibilities. It does not have to be anything as sophisticated as interconnected virtual realities; after all, VR gaming has not yet reached the mainstream. Computing power removed to the cloud provides broader access to more complex games that can be streamed directly. And more precise determination of location could bring major improvements to the operating principle behind games such as Pokémon Go.
Simultaneous translation for all
Fully automated simultaneous translation is a regular feature of science fiction scenarios, and with 5G, the reality is edging a little closer. The tourism industry is already exploring whether real-time data transmission can be used with appropriate translation technologies – meaning that nothing needs to sound like Double Dutch any more.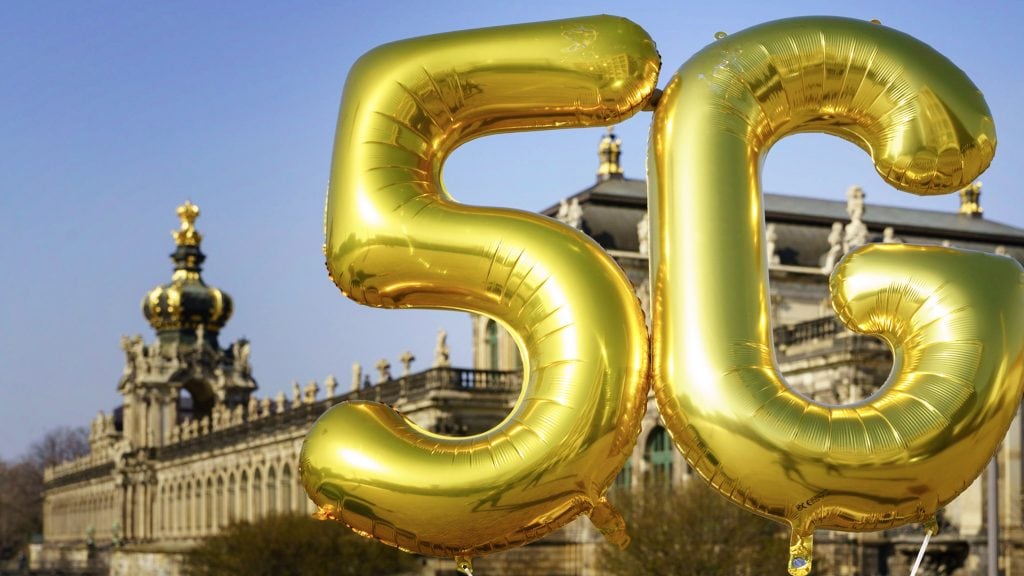 There is hardly a single European 5G project that Dresden is not involved in. Dresden is where 5G laboratory power is concentrated. It is where CeTI at the Technical University forms a 'cluster of excellence' for robotics and where Volkswagen is conducting research into the factory of the future.
At the beginning of April, Saxony paraded its credentials as a 'laboratory for the future' at the Hanover Trade Fair: 96 companies and research institutes from the Free State were present, including 36 based in Dresden.
connect ec, the trade fair for the telecommunications industry, will take place in Dresden from 2nd to 5th May. The IEEE (Institute of Electrical and Electronics Engineers) cordially invites you to attend the 5G summit meeting in the Saxon state capital this autumn.