An overview in pictures
1 Palais Sommer
This cultural festival has been held every year since 2009 on the large lawn in front of the Japanese Palace next to the river. Thanks to crowdfunding, the piano recitals and radio drama performances, the open-air yoga, tango and nude painting courses continue to be offered free of charge. This allows visitors to wander freely and spontaneously between activities – from salsa to recitation – and to stay much longer than planned.
This year's Palaissommer will take place from 20th July to 26th August.
2 Junge Garde
The open-air theatre dates back to 1956. It was constructed in a neo-baroque style and intended to offer the people of Dresden an escape from the devastated post-war cityscape they inhabited. More recently, audiences have not only been filling the open-air stage but also spilling out onto the lawns for concerts organised by promoter Bernd Aust. Performers have included big names such as Die Ärzte and the Puhdys.
The concerts and events on the open-air stage in the Grosser Gartenwill continue until mid-September.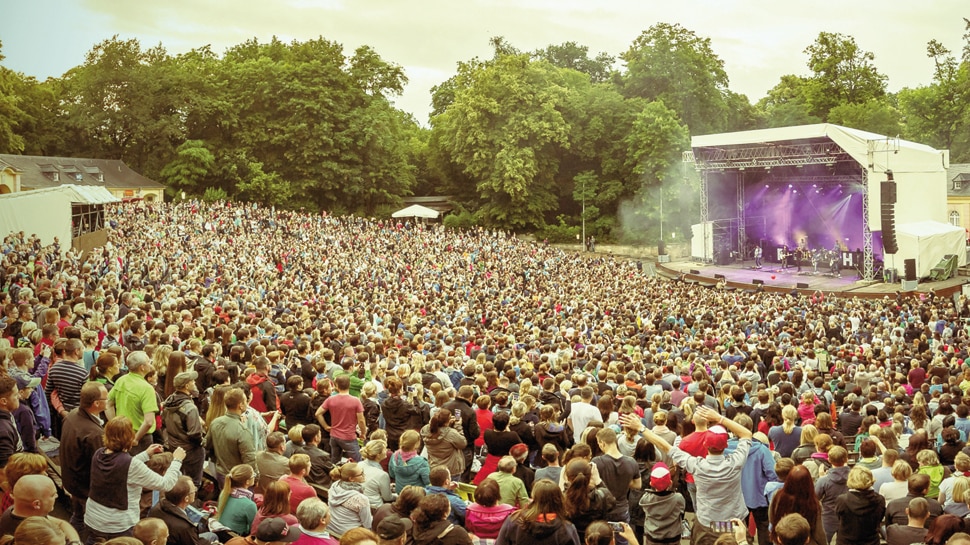 3 Cossebaude reservoir
The largest open-air swimming pool in Dresden is integrated into a reservoir and is gigantic in every respect, with swimmers having access to 45,000 square metres. There is a giant slide and also an expansive chestnut-lined grassy area for sunbathing. And if you like to feel the wind in your hair, you can take windsurfing lessons on the artificial lake.
Cossebaude reservoir is open to the public until 9th September every day between the hours of 9am and 7pm. In bad weather, though, it may be closed at short notice.
4 Legal Plain
Spray away without incurring fines: Dresden's graffiti artists showcase their street art on six specially erected wallson this revitalized area of derelict land. A waste container for spray cans plus large square blocks for storage and sitting on complete this unique spray & stay facility. And the Neustädter Hafen with its city beaches (-> Stadtstrände) is only a short distance away.
5 Georg-Arnhold-Bad
The Georg Arnhold Baths are located in central Dresden, adjacent to the Grosser Garten. How convenient, thought lead singer Campino of the Tote Hosen, who fancied a cooling dip after a hot and sticky performance in the football stadium. His nocturnal visit to the pool soon came to the attention of the authorities, however, not least because he tweeted a photo of himself with the moonlit pool in the background. He offered to pay 5,000 euros as a retrospective 'admission charge'. As long as you come during official opening hours (9am – 9pm, until 9th September), it will cost you far less.
6 Skaterpark
It all started ten years ago with the installation of the big half-pipe. Since then, Dresden's skater scene has been centred on the area between the City Hall and the Deutsches Hygiene Museum. More recently, quarter-pipes, banks, handrails, kerbs and stairs have been added. Plus the Friday night skating tour of the city centre that starts from this spot.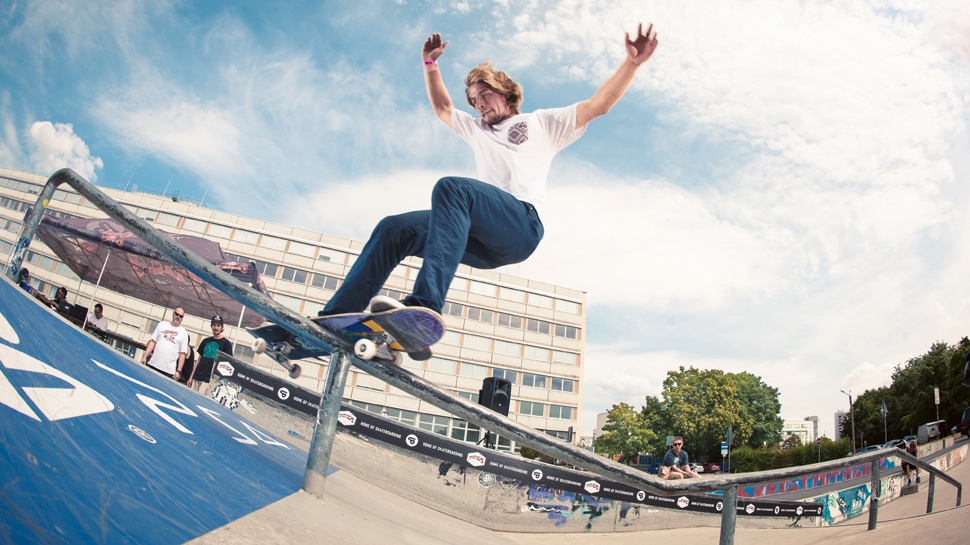 7 Filmnächte am Elbufer (Film Nights on the Elbe Embankment)
The world-famous silhouette of Dresden's historic centre serves as the perfect backdrop to open-air cinema, as visitors to the annual Film Nights on the Elbe Embankment will attest. The programme for this year's festival (27th June to 26th August) features more than 50 movies. The screen is tastefully arranged so as to only partially obscure the view of the Dresden skyline. The genres run from Hollywood blockbuster to art house and even include films for children. In between there will be the occasional concert.
8 Konzertplatz Weisser Hirsch
An oasis of calm, a children's paradise, a beer garden – Konzertplatz Weisser Hirsch is a combination of all three. They also provide a varied and attractive programme of activities, including traditional barbecues, the occasional food markets for homemade produce and a Children's Day Festival. And with 2018 being a World Cup year, all games will be shown on a giant LED screen in the open-air concert arena.
The Weisser Hirsch concert venue is open from May to September, Wednesday – Friday (from 3pm), on Saturdays (from 12noon) and on Sundays and public holidays (from 10am).
9 Elbeflohmarkt (Elbe Flea Market)
Every Saturday and on selected Sundays, a good mix of private individuals and professional traders set up their stalls next to the Albert Bridge for the Elbeflohmarkt (Elbe Flea Market). If you are serious bargain hunter, you should aim to arrive by 8am. If you just want to browse and stroll along the prom, come any time before 4pm.
10 Stadtstrände (City Beaches)
This will be the last summer in which you will be able to frequent the beach bars at Neustädter Hafen. The Citybeach, with its volleyball courts, rickety beach chairs and barbecue, and the upmarket Purobeach with surf-white canopies and glittering pool have made the area quite an attraction in recent years. You have until September to relax, swim, watch the World Cup etc. In the autumn, the excavators will move onto the site and start work on the new Hafencity development.