The start of viticulture in Saxony
Then along came a senior member of the Catholic Church: Bishop Benno, a clever and mild-mannered fellow, personally planted the first vine there – at least according to legend – to cultivate wine for Holy Mass. The first documentary evidence is from 1161 when a thriving vineyard in the Meisa valley was gifted to the chapel of Saint Egidien. This date is now accepted as the official start of viticulture in Saxony.
Now, 850 years later, the Elbe valley counts as the smallest and northernmost wine-growing region in Germany. The winegrowers of Saxony first came to prominence in the period before the Thirty Years War (1618 – 1648). It is estimated that around 5,000 hectares were given over to the crop at that time, considerably more than the 480 hectares of today. In 1811, the Saxon wine cooperative established Europe's first school for winegrowers. From 1887 onwards, the vines were devastated by the phylloxera infestation. At the same time, large breweries were reducing the price of their beer. The Elbe wine region went into decline.
On that extraordinarily sweet stretch of the Elbe between Meissen and Dresden, which is one continuous garden, there is hardly a single enchanting spot that is not associated with the name of Benno.

K. P. Will, Consistorial Councillor, Superior and Priest (from 'Sanct Benno: Bishop of Meissen', 1887)
Only after the fall of the Berlin wall in 1989, it experienced a renaissance. This year, the revived industry celebrates its 25th anniversary. There are today around 35 professional operators and 1000 hobby winemakers. With a few exceptions, the local grapes are grown on hillside terraces, which requires much of the tending and harvesting to be done by hand.
Around 60 varieties are cultivated, including Traminer (the longest serving of them all), Riesling, Müller-Thurgau, Dornfelder, Pinot Noir, Pinot Gris and Pinot Blanc. Among the appellations that rank highly with connoisseurs are Goldener Wagen at Radebeul and the aforementioned Kapitelberg near Meissen, considered to have one of the best terroirs in Saxony.
Dry walling that stores heat, slopes that bask in the sun all day, the sheltered microclimate of the Elbe valley – these factors permit wine-growing at such a northerly latitude, from Diesbar-Seusslitz in the west to Pirna in the east. A 92-kilometre wine trail for hikers connects these two extremities via Pillnitz, Dresden, Radebeul, Weinböhla and Meissen, coinciding for the greater part with the course of the Elbe, passing through historic towns and idyllic villages, also taking in numerous wine taverns, some of them just open in the harvest season.
In addition to well-known estates such as the state-owned Schloss Wackerbarth and Schloss Proschwitz, a younger generation of winegrowers are beginning to establish a reputation for themselves. With their enthusiasm for experimentation, they are taking the winegrowing traditions of the region in new and exciting directions. The grapes ripen in the autumn sun, the vines grow in rows on the steep slopes. It's been that way for centuries, but now a younger generation of winemakers are making subtle changes.
Young winemakers in Saxony
The grapes ripen in the autumn sun, the vines grow in rows on the steep slopes. It's been that way for centuries, but now a younger generation of Saxon winemakers are making subtle changes to the traditional ways.
Rothes Gut Meißen
Tim Strasser has been hailed as the 'enfant terrible' of the trade. The magazine Vinum has accorded him the title of 'Germany's Next Top Vintner'. His family has been making wine in Meissen for five generations. Strasser completed an apprenticeship on the Schloss Wackerbarth estate, gaining qualifications in oenology. Since 2010 he has continued the family tradition on their eleven hectares of land. In 2014, he was awarded one grape by the Gault Millau wine guide, having been singled out for the quality of the fungus-resistant Hibernal and Helios white grapes, which he pioneered in Saxony. Rothes Gut Meissen has tasting parlours and organises wine walks.
Lemberg 4, Meissen
rothesgut.de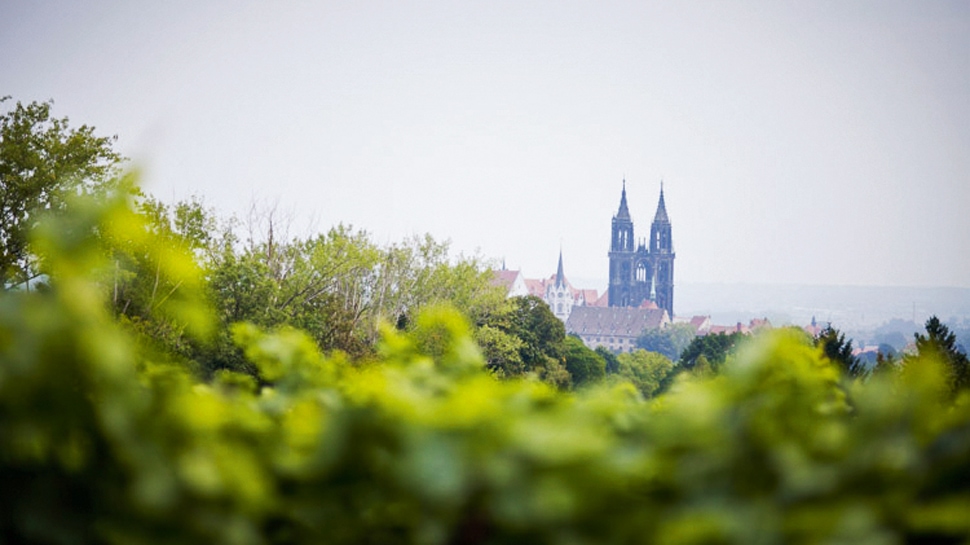 Weingut Mariaberg
Linguist Anja Fritz and her husband Florian lived in Mexico and Berlin. After completing a seven-month trip around the world, they decided to settle on Mariaberg hill in 2004 and make a new life for themselves in a dilapidated farmhouse surrounded by 600 vines. Two children later, Fritz set up her own wine label, and in 2011 (the 850th anniversary year of viticulture in Saxony), she was crowned 'Wine Princess'. The estate comprises 1.2 hectares of steep hillside terrain and one hectare on the neighbouring Reichelberg hill. Riesling, Müller-Thurgau, Pinot Gris, Pinot Blanc and Traminer are grown. Since 2013, she and Martin Schwarz have jointly managed Weinmanufaktur am Mariaberg in a mansion on Reichelberg. The family-owned business specialises in woody Saxon wines.
An der Spaargasse 1, Meissen
weingut-mariaberg.de
Weingut Matyas
In 2000, Matyas and Ingeborg Probocskai acquired suitable land for winegrowing in Coswig to establish their own vineyard. Today, the family business (since September 2014 in the capable hands of their daughter Andrea Leder) cultivates around seven hectares. Ingeborg Probocskai initially qualified as a horticulturalist but subsequently turned her skills to viticulture. She started with Müller-Thurgau, Pinot Blanc, Kerner and Goldriesling, moving on to Bacchus grape vines in 2001/2002. Various awards followed. The youthful Matyas team, cellar master Hendrik Weber and winemaker Klaus Mehlig, are particularly proud of the controlled environmentally friendly methods, skilled pruning, selective picking, modern cellar technology and careful handling. Their repertoire also includes strong barrique wines as well as fine-beaded sparkling wines.
Spitzgrundstraße 12, Coswig
weingut-matyas.de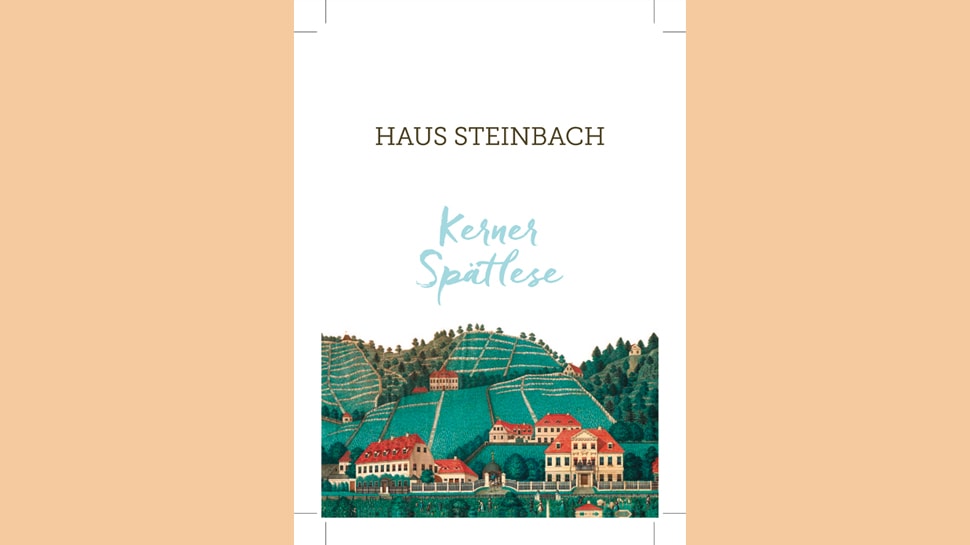 Wine Estate Haus Steinbach
Change of generations: IT business engineer and PhD in Electrical Engineering Lutz Gerhardt recently took over the management of his father's vineyards in Radebeul. The wines started out as an insider tip among connoisseurs but have found a much wider clientele since winning a Gault Millau award. On 1.2 hectares of steep hillside terrain, they grow Riesling, Pinot Gris, Pinot Blanc and Pinot Noir as well as Traminer and Kerner. The history of the idyllic estate in Oberlössnitz dates back to the 18th century. Highly recommended: the seasonal wine bar and the beautifully renovated vaulted cellar as a venue for lively parties.
Bennostraße 41, Radebeul
haus-steinbach.de
Weingut Karl Friedrich Aust
From chisel to barrel: Karl Friedrich Aust was born into a family of amateur wine makers in Saxony. He completed an apprenticeship as a stonemason and sculptor before rediscovering his passion for the winemaker's profession in 2002. In 2006, he also opened his Weinhaus Aust restaurant in Meinholdsches Turmhaus, a historic residence restored in 1975 by his father, formerly master builder at the Dresden Zwinger Palace. He has five hectares on the fertile top slopes of Goldener Wagen, Steinrücken and Johannisberg nearby. Aust is the consummate professional, constantly coming up with new ideas. He produces wines of exceptional quality that regularly qualify for Gault Millau accolades.
Weinbergstraße 10, Radebeul
weingut-aust.de
Hoflössnitz Foundation
The history of Hoflössnitz as a showpiece wine estate goes back to the Prince Electors, who employed the best knowledge available at the time in the production of their wine, not least to set an example to other winemakers in the surroundings. Today, Jörg Hahn manages the 8.5 hectares owned by the Free State of Saxony as a certified organic wine-growing foundation. The complex also accommodates the main visitor and information centre for the Saxon Wine Route, a wine shop and an exhibition of Saxon wines in the former press house, a museum in the lodge itself and a wine terrace for visitors to sample the wares.
Knohllweg 37, Radebeul
hofloessnitz.de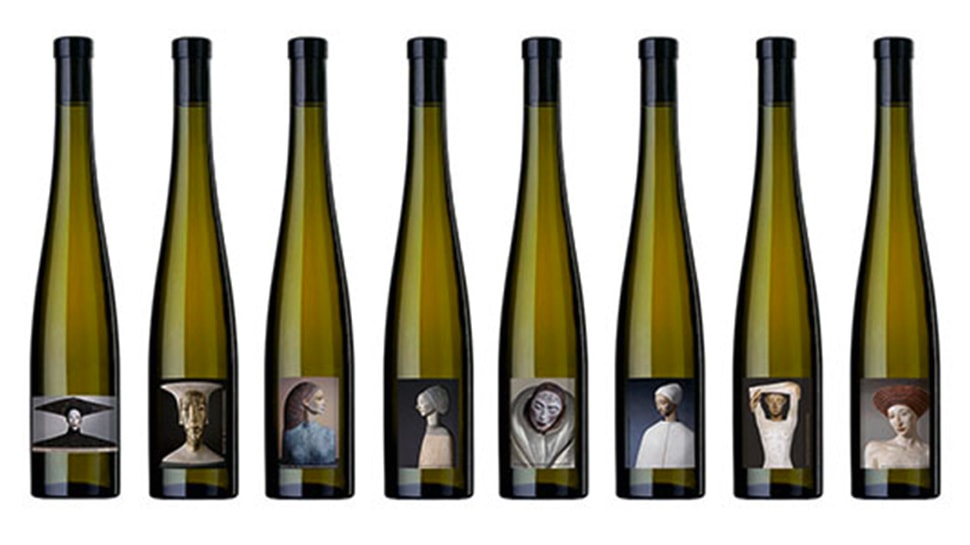 Weingut Zimmerling
On the steep slopes above Pillnitz that go by the name of Königlicher Berg (Royal Mountain), a wine-grower plies his trade who found his vocation later in life. Klaus Zimmerling was earning a living as a mechanical engineer until 1992 when he acquired four hectares on Rysselkuppe with a perfect south-facing location. Pinot Gris, Pinot Blanc, Kerner, Gewürztraminer and Traminer all thrive here without the application of synthetic pesticides. Zimmerling is content with modest yields, which he sees as a prerequisite for the intensity of his wines. In 2010, he became a member of the Association of German Quality Wine Estates. Illustrations of graceful wooden sculptures of female figures, created by his wife Malgorzata Chodakowska, adorn the labels of these characterful wines.
Bergweg 27, Dresden
weingut-zimmerling.de