Dresdner Eierschecke
"The Eierschecke is a type of cake that has remained unknown to humanity in the rest of the world, much to their detriment." These are the words of the popular Dresden-born writer Erich Kästner (1899 – 1974), admittedly not an unbiased source. People from other parts of Germany often think that the name contains a spelling mistake and should really be written as Eierschnecke, i.e. with an 'n' which would make it an 'egg snail'. However, they are wrong.
The Eierschecke consists of three layers: a yeast dough base on which a mixture of cottage cheese, custard, butter, egg, sugar and milk is liberally heaped, topped off with a mixture of creamy egg yolk, butter, sugar, custard and stiff-beaten egg whites.
Depending on individual taste, the curd can be supplemented with raisins, crumble or sliced ​​almonds.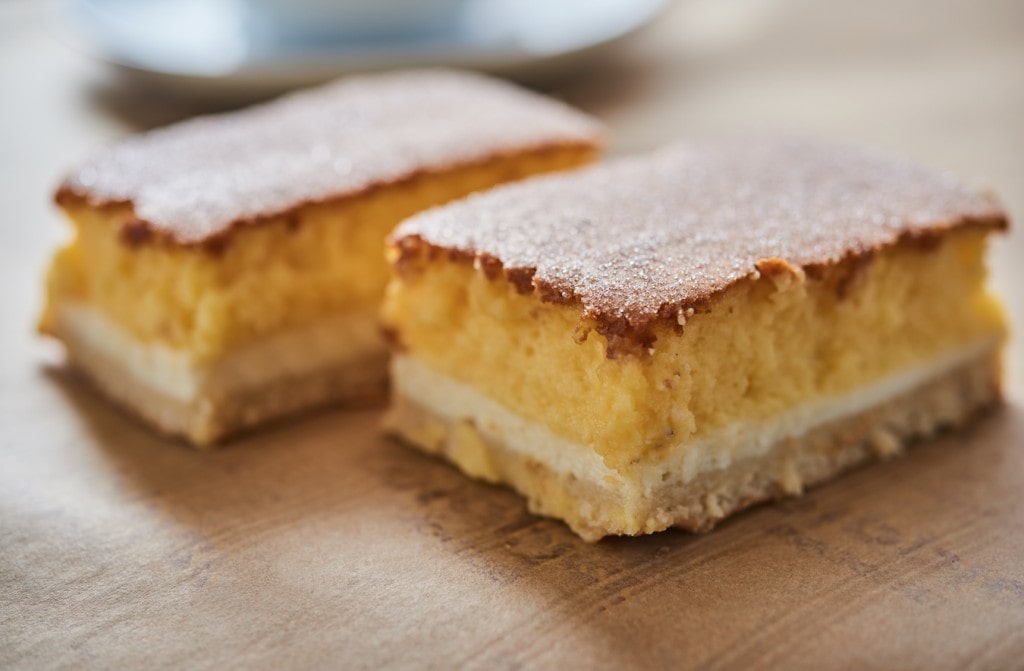 Meißner Fummel
Meissen is home to the world-famous porcelain and also to this remarkable pastry. Fummel is a hollow body of regular pasta dough made from water, flour and a little lard which is rolled out super-thin, folded and slightly inflated before baking.
Taste: neutral. Nutritional value: practically zero.
That these pastry puffs are still sold today (for example in the historic Café Zieger in Meissen) probably owes more to the fact that they have a good backstory. The legend goes that, 300 years ago, Augustus the Strong's courier between Dresden and Meissen would call in at every wine parlour along the route and subsequently arrive at his destination well and truly inebriated. The infuriated Elector therefore required the bakers in Meissen to produce a highly fragile pastry that could only survive the journey from A to B intact if the bearer were sober. The courier was obliged to hand this over at the end of every trip.
Today, every couple who marry in Meissen are presented with a Fummel as a symbol of the fragility of love.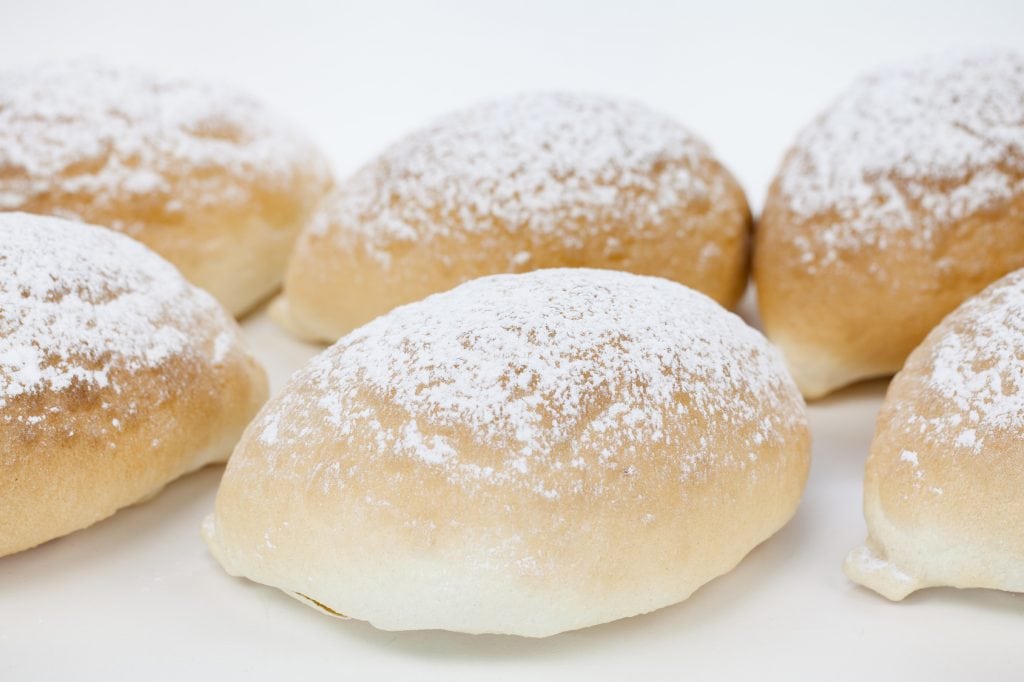 Quarkkäulchen
The name Käulchen comes from the Middle High German 'Kaule', which means ball. The shape of the Quarkkäulchen resembles a burger patty, but it is made from a cottage cheese dough. This consists of grated boiled potatoes, cottage cheese, eggs and flour. The ratio of potato to cottage cheese may be improvised.
After the small, flattish dumplings have been fried in fat, they are sprinkled with sugar, cinnamon and possibly lemon juice. They can also be served with apple sauce, ice cream or stewed fruit – the Saxons are quite inventive in this regard.
Dresdner Stollen
The fruit loaf of Dresden differs from those baked elsewhere by virtue of its richness: for every 100 parts of flour, there must be at least 50 parts of butter. In addition, a real Dresdner Stollen must not stint on sultanas, orange peel, lemon and almonds. Margarine and artificial flavours are, however, not allowed.
The name enjoys protected designation of origin, i.e. only a fruit loaf made in or around the city may be designated as a Dresdner Stollen.